Today Matters Mental Health Ministries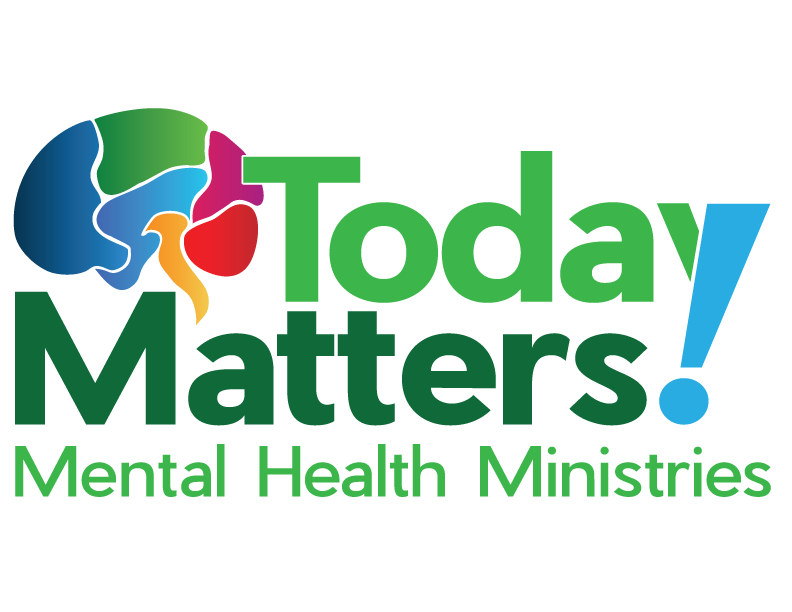 Core Values:
Community
Love
Support
Kindness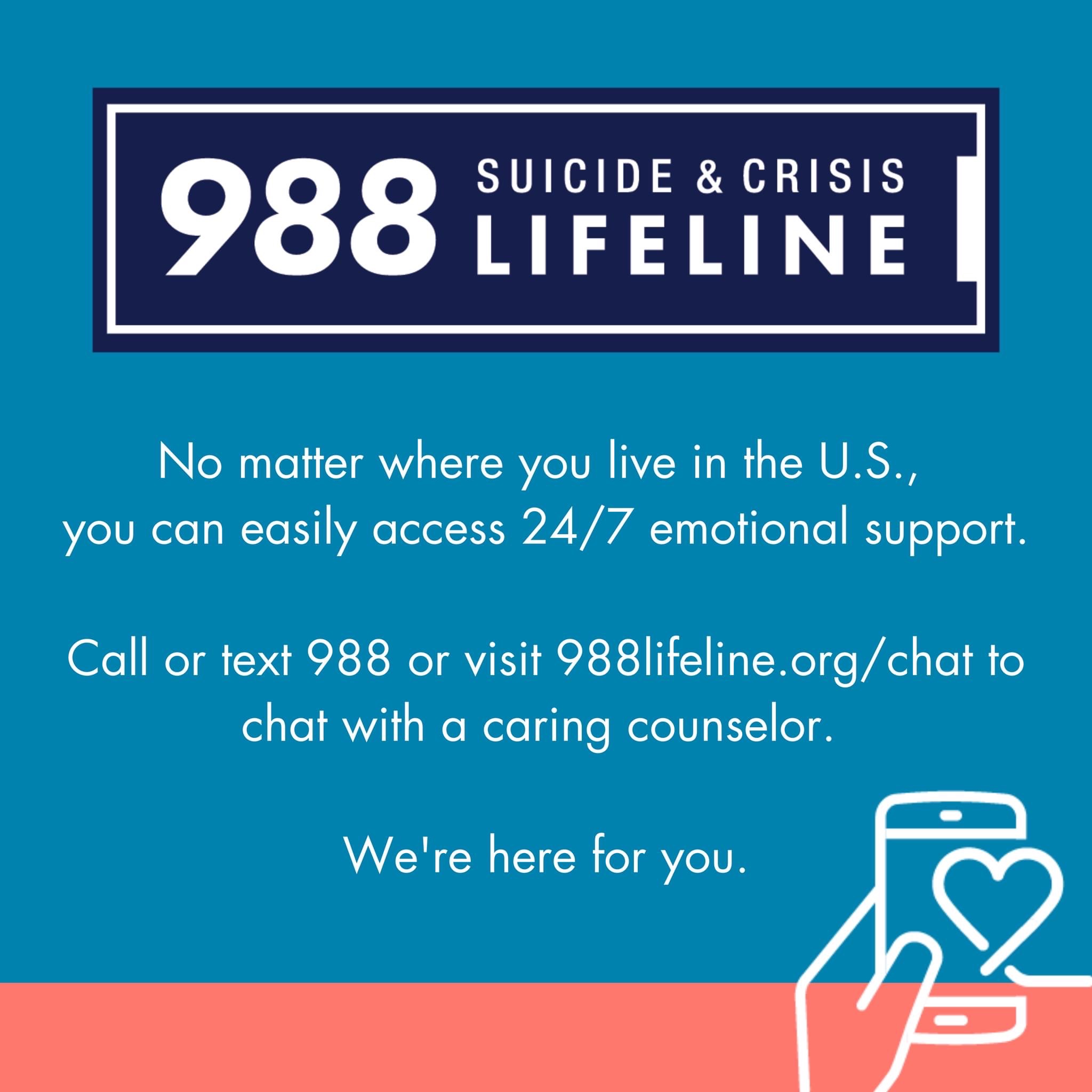 Mission Statement:
To be the voice for the silent, connecting the mind, body and soul embraced through faith, respect, empathy and dignity by removing the stigma about mental health.
Affirmation:
In case no one told you today:
You're beautiful.
You're loved.
You're needed.
You're here for a reason.
You're stronger than you think.
You're going to get through this.
We're glad you're alive!
Please join us the 3rd Saturday of every month in the Life Center. Event time starts at 4:00 p.m.
To receive emails about upcoming speakers, please look in the Church app under Groups, then Worship Services, to Today Matters. If you don't have the app, START HERE
Everyone is welcome!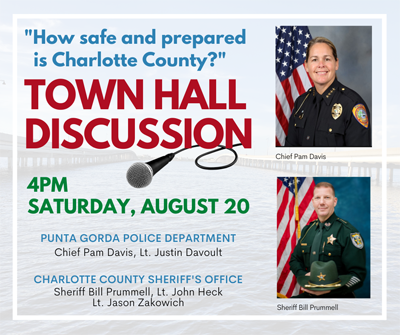 Come hear how we in Charlotte County can be better prepared, stay vigilant and become better aware of today's society. Hear from the experts about the various shootings and the role mental health plays in these situations. Join us at 4:00 pm on Saturday, August 20th to hear your questions answered. Everyone is welcome.
Radio Broadcast
Listen to the TODAY MATTERS podcast, Tuesdays at 11am featuring Briyin Butgereit. 100.9FM

Past Today Matters Guests: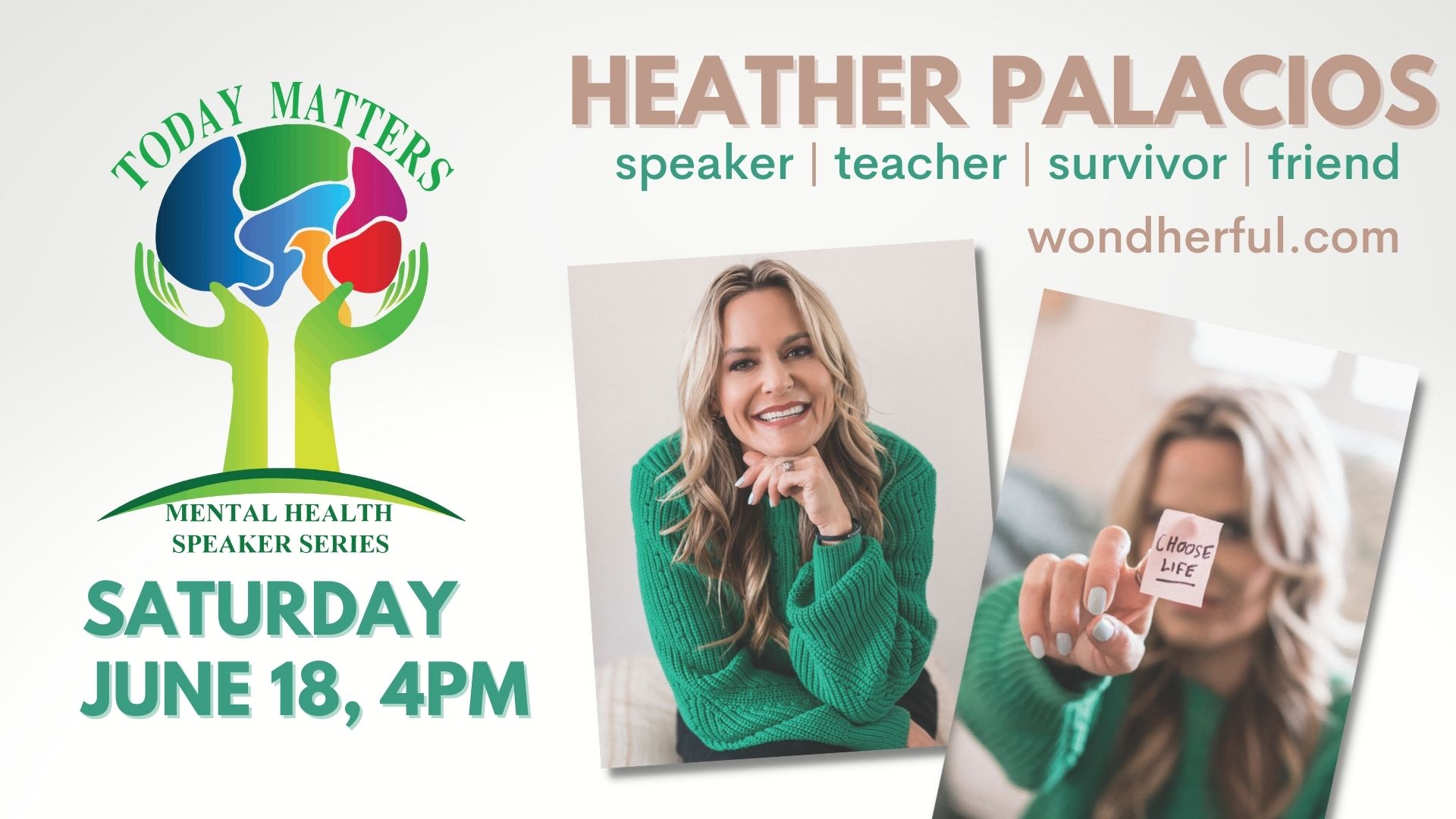 Heather Palacios
Learn more about Heather HERE
Heather is a multiple suicide-attempt survivor who believes "if you wake up breathing, that's your proof to keep going." She is the founder of WONDHERFUL, INC a 501c3 non-profit dedicated to saving the lives of those who are struggling thru mental crisis. She speaks at high schools, colleges, churches, businesses throughout the US to reach the nearly 1.8 million people who attempt suicide each year.
June 18, 2022
Laurie Sudbrink
Learn more about Laurie HERE
Losing 2 brothers to suicide has inspired Laurie to spread the importance of deep listening, fearless transparency and non-judgmental acceptance.
May 21, 2022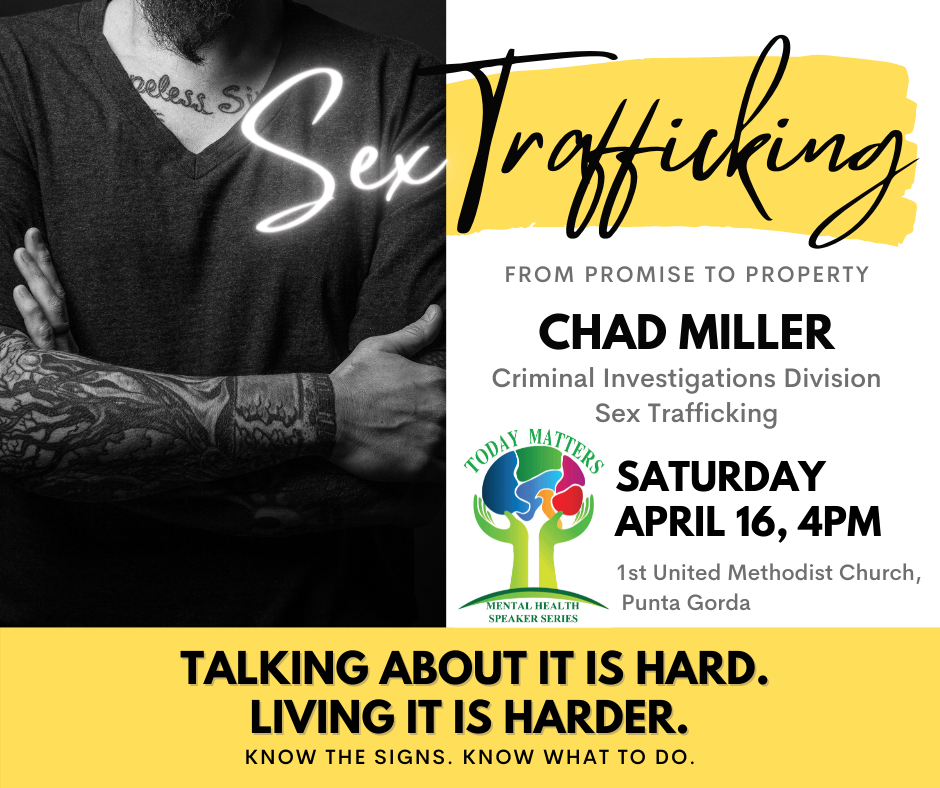 Chad Miller
Learn more from Promise to Property HERE
Due to the sensitive nature of the subject matter, no video was recorded.

April 16, 2022
General Gregg F Martin
Learn more about General Martin HERE
Gregg is a mental health advocate, author, speaker, strategist and mental wellness warrior. His mission is "sharing my bipolar story to help stop the stigma and save lives."

March 19, 2022
Rosie Young
Our very own Rosie Young gives her testimony, "Life isn't always Rosie," sharing the trials that she has gone through and how God has been there for her always.
February 19, 2022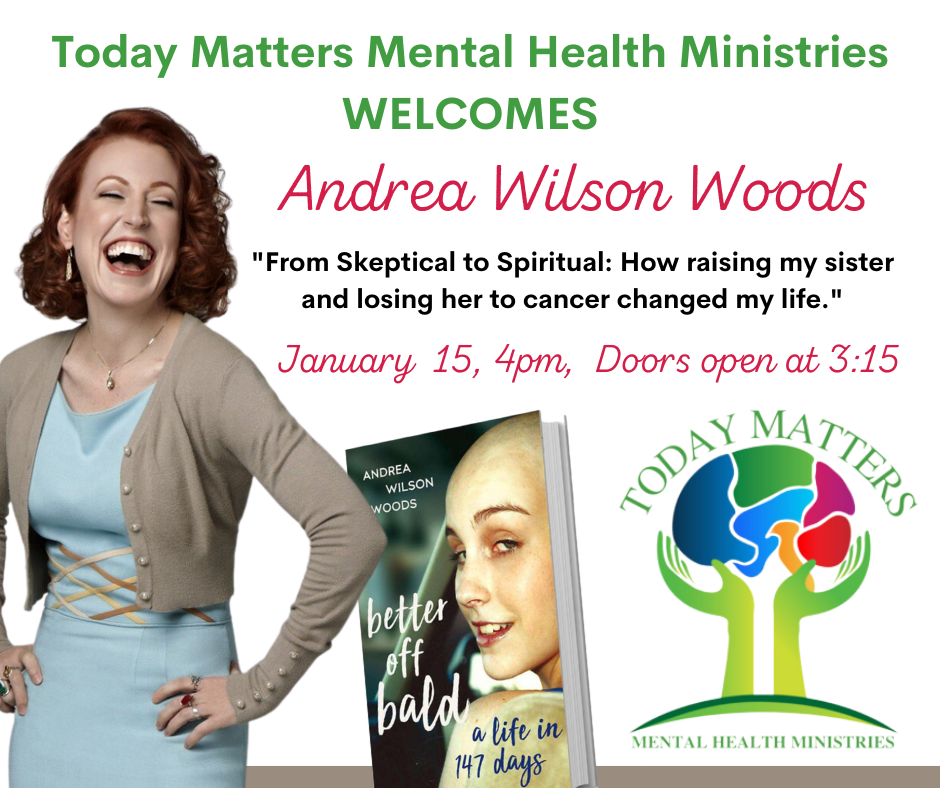 Andrea Wilson Woods
Learn more about Andrea HERE
Andrea is the CEO and co-founder of Cancer University, a for-profit, social-benefit, digital health company.
January 15, 2022
Tina Levene
Tina Levene is a speaker, radio and TV host, and author. Her personal story is nothing short of miraculous healing from abuse and addictions. She brings humor, energy, and laughter with relevant content that can be used to transform lives.
Tina's Best Selling books include:
Let Your Lessons Become Blessings,
Let Your Forgiveness Become Freedom
,
Little Book, Big Truths!
,
Preventing Burn-Out
, and
Heartbeat of a Leader
.
August 21, 2021
Rebekah Gregory
2013 Boston Marathon Bombing Survivor
Author of "Taking My Life Back: My Story of Faith, Determination, and Surviving the Boston Marathon Bombing" available HERE on Amazon.

June 19, 2021
Randy Grimes
Learn more about Randy HERE
A former NFL center, Randy Grimes lived as everyone's all-American—with a successful 10-year career for the Tampa Bay Buccaneers, a beautiful and devoted college-sweetheart-turned-wife, and two healthy children. But pain took over, and the prescription pills used to treat chronic injuries eventually led to playing in blackouts. When Randy's career ended, the pills continued—feeding an opioid addiction that would last 20+ years and erode his identity, health, and family. When addiction claimed the life of a close friend, Randy finally found the courage to raise his hand and ask for help. This single decision reclaimed Randy's life.
May 15, 2021